Delhi is the capital city of India and is regarded as the heart of the nation. There is no place like DELHI- NCR.
So, PACK YOUR BAGS, SELL YOUR HOUSE and EXPLORE DELHI!!
Delhi is the place where people from all over India live which tends to influence the lifestyle and ideas. With the presence of multi-ethnic and multi-culture, Delhi has become a cosmopolitan city where people of this city formal caste and creed live tog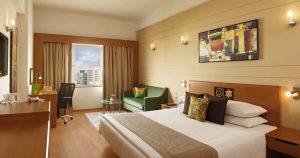 ether. All type of people live in Delhi either they are rich, either they are poor. They have a different lifestyle and different tradition and cultural values. In Delhi, people have their own language like uncle-wancle, sadi- wadi, chai- shai etc. they mix Punjabi in their language. Also, you can stay in one of the best NCR guest house i.e. Gurgaon guest house.
There are so many amazing things about Delhi.
INDIA'S HISTORICAL CITY!! "DELHI"
Delhi is a beautiful blend of historical past and vibrant present as like:
RED FORT
QUTAB MINAR
INDIA GATE
JAMA MASJID
LOTUS TEMPLE
AKSHARDHAM
LODHI GARDEN
GURUDWARA BANGLA SAHIB
CHANDNI CHOWK
RASHTRAPATI BHAWAN
Delhi is getting more difficult to live because Delhi is the fastest growing city in the world. Delhi is the fifth most populous city in the world and the largest city in the India area-wise so, Delhi is not just the place to live but one can enjoy food, shopping, nightlife etc. With the presence of numbers of hotels and restaurants one can get food of his/her own choice.
The young generation of the city loves to wear latest and trendy clothes while going to their colleges, market or out with family and friends. The city is following modern lifestyle not only the modern lifestyle but the city of the people is following both traditional values with cultural lifestyle.