The internet rules the world. Computers, phones, tablets, TVs, vehicles, nearly every device we own or come into contact with relies on a connection to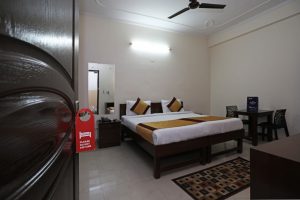 the Internet. The Internet has opened a new platform of competition for business companies. A superfast internet service does not always amount to a huge sum of capital investment. Superfast free internet in Gurgaon guest house is helping change things for the better business working environment in Gurgaon guest house. The changes will be felt right with more and more gadgets and appliances requiring the internet.
There are so many usages of superfast free internet service in Gurgaon guest house:-
COMMUNICATION: Superfast internet can transform the way a business communicates with customers and colleagues. Video communication like Skype and Apple's face Time also has the capacity to offer good quality video conferencing facility. This could mean far less traveling for business meeting and the time and money saved will lead to greater profitability.
MULTIPLE INTERNET USERS ARE SUPPORTED: Without superfast speed capabilities, the connection can be slow if there is more than one person in your household using the internet at the same time but in Gurgaon, guest house invested superfast free internet service, a number of people are able to use the internet at the same time.
BROWSING, DOWNLOADING, UPLOADING, STREAMING: With the superfast internet, web pages will load much quicker. Quick and easy downloading of audio and visuals files, programs, and software updates is essentials to an internet user. A fluent audio and video stream is also a benefit of the superfast internet.
There are so many benefits having super fast free internet in Gurgaon guest house, like Business Continuity, Disaster recovery, cloud computing, Remote working etc.
So these are the various advantages of super fast free internet service at Gurgaon house.